A Rogue Of A Different Color
---


Nissan Rogue is designed for those that value customization as well as innovation in technology and safety features. The versatile 2018 Nissan Rogue is available in nine exterior paint colors that allow consumers to pick and choose the look of their car according to their personal taste.
Fun Fact
---
According to PPG, a major vehicle paint manufacturer, the most popular vehicle colors among new car buyers in 2018 are monochromatic like white, silver, and black. Those colors alone represent half of all vehicles that are on the road! Interestingly, for the half that doesn't drive a car with neutral colors, gender seems to influence color preferences. According to the same study, men prefer yellow and orange vehicles more than women, and women have a preference for teal, gold, and silver vehicles more than men.
---
Scroll down below to see available color options. Please note that not all color options are available in all trims, and some premium colors may have an additional cost.
2018 Rogue Color Options
---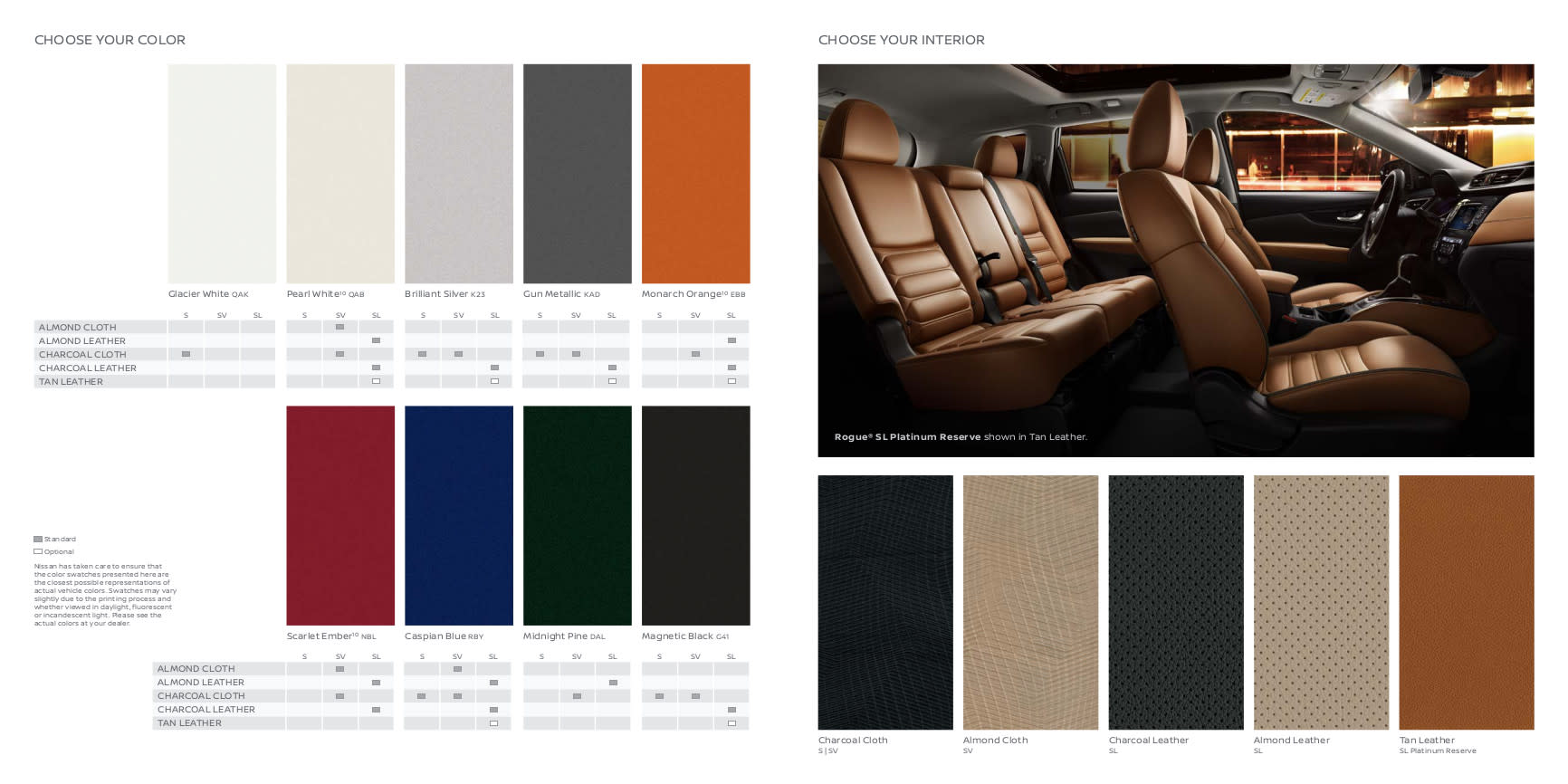 ---
The 2018 Rogue has a variety of great exterior and interior color options for you to choose from! Find your dream vehicle among our lineup of Rogue options by visiting our dealership, contacting one of our dealership representatives, by browsing our inventory online!
Topics Related To Nissan Rogue
---